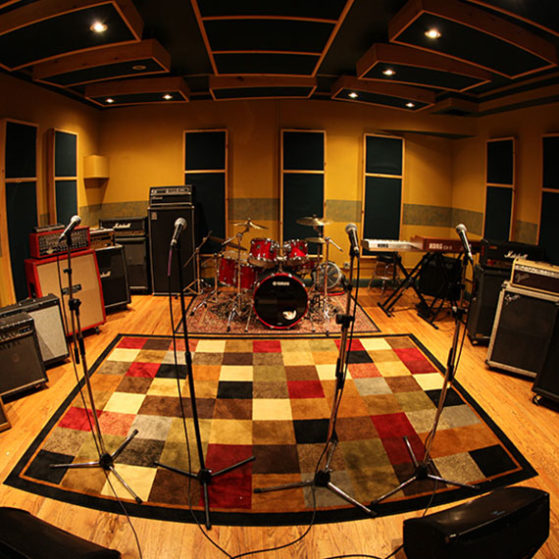 PREMIER ROOMS
$120 for 6 Hours
Our Premier Rooms are the ultimate in professional rehearsal. They are designed to accommodate groups of 6-12 with ample space and even feature private lounge areas.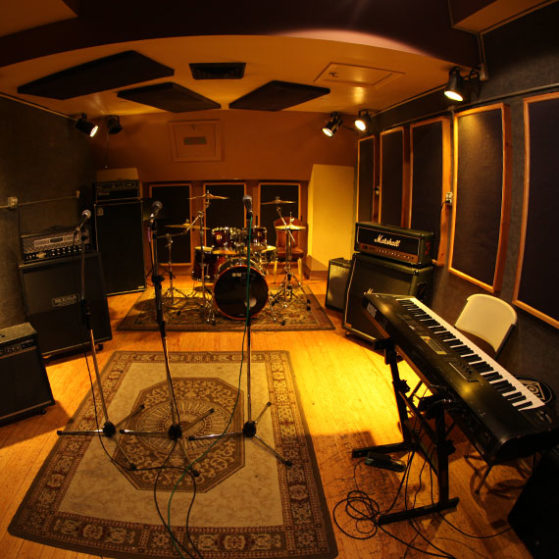 STANDARD ROOMS
$100 for 6 Hours
Our Standard Rooms (14 rooms to choose from) are designed to provide a average bands of 4-6 people with a comfortable and professional rehearsal experience.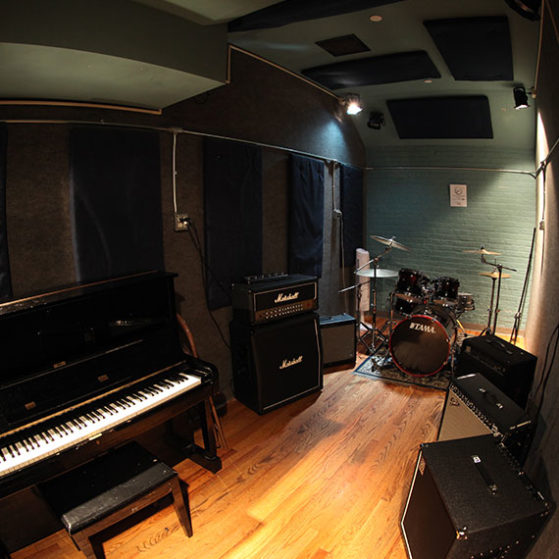 SESSION ROOMS
$60 for 6 Hours
Our Session Rooms & Practice Room 8 are slightly smaller rooms, and are designed to serve groups of  1-3 people. Great for Solo practicing, Duos and Trios.
CELEBRATING OVER 20 YEARS OF MUSIC!
Astoria Soundworks is the premier space for bands to rehearse music in New York City. Our musician practice studios are conveniently located in Astoria, Queens near the Ditmars subway station. We are only minutes from midtown Manhattan, and have been helping bands make it big since 1998.
You can bring your own instruments, but we provide full drum kits, pianos & keyboards, amps, mics and more for your convenience. Many of our studios are equipped with CD recording tech so you can record your rehearsals!
From Acoustic Jazz to Hardcore Metal, we have the right room to suit all your needs. A full line of equipment is also available to enhance your Soundworks experience.
Forgot a cable? No problem. Broke a drumstick? We got you. We have spared no expense in providing our clients with professional equipment, great rooms and an experienced staff.
SOUNDWORKS RECORDING STUDIO
Soundworks Recording Studio is on the 3rd floor, Suite 303, in the same building as Astoria. It is separately owned and provides services of recording, editing, mixing and/or mastering for albums, singles, demos, voice-overs, podcasts, videos, concerts…
Even if you are not a customer of Astoria Soundworks Rehearsals, you are invited to schedule a free, 10-minute visit to the Recording Studio, try their grand piano, listen to some examples and/or speak with their engineer about your project before you reserve time.
Call or text 646-261-2570, or write to info@soundworksrecording.com or click the link to check out their website now!